We have been asked by the world famous Rock'n'Roll star Ronnie Hawkins to liquidate some of his collection of vintage cars, trucks, buses, campers, boat, automotive parts and memorabilia and other interesting merchandise. Ronnie has just turned 70 years old and is still going strong. He would like to reduce the number of "things" he has accumulated over the years. As a friend I have offered to place some of these items on my website to show them to the world.
Ronnie "The Hawk" has been living in Canada and rocking for the last 45 years all over the world. He loves to sing and his show is fantastic. Here is what Earl Mc Rae had to say about this legendary artist in his pamphlet "A Pictorial Tribute to: Ronnie Hawkins" written in 1982.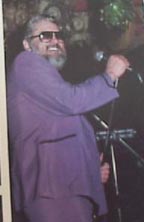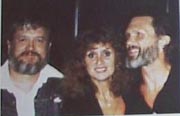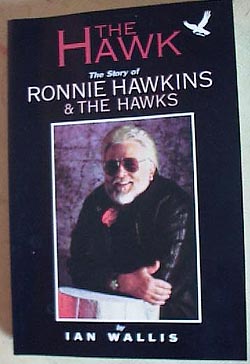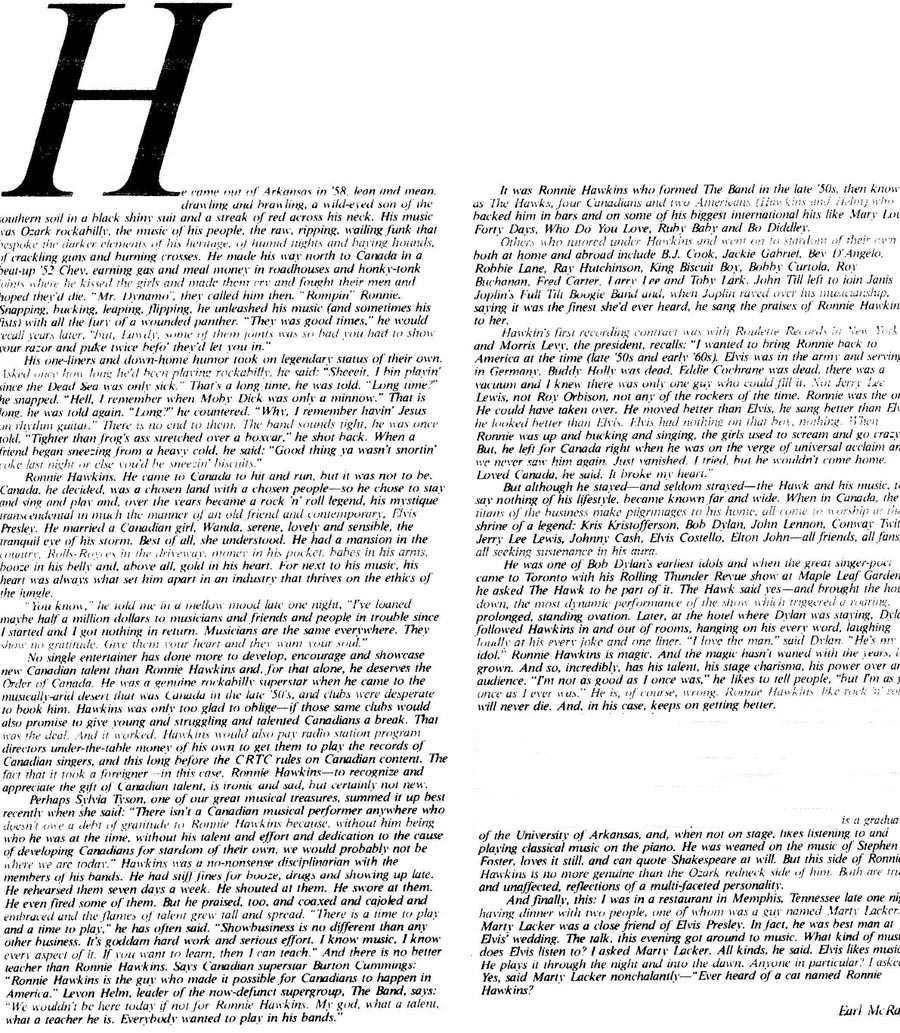 ---
CARS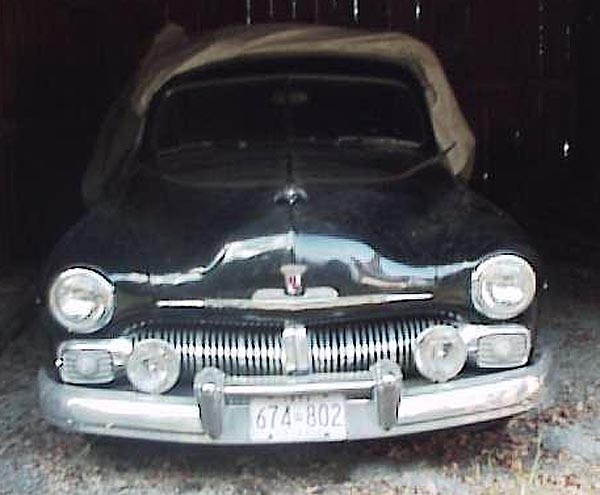 1950 MERCURY 2 DOOR COUPE, JUST LIKE JAMES DEAN CAR,
ALL ORIGINAL AND IN BEAUTIFUL CONDITION. STILL HAS
PLASTIC ON SEATS. BLACK PAINT , FOG LIGHTS AND STUNNING
CHROME. EXCELLENT 239 CU. IN. FLATHEAD V8. THIS CAR IS
READY TO ROCK AND ROLL. ASKING PRICE $50,000.00 CDN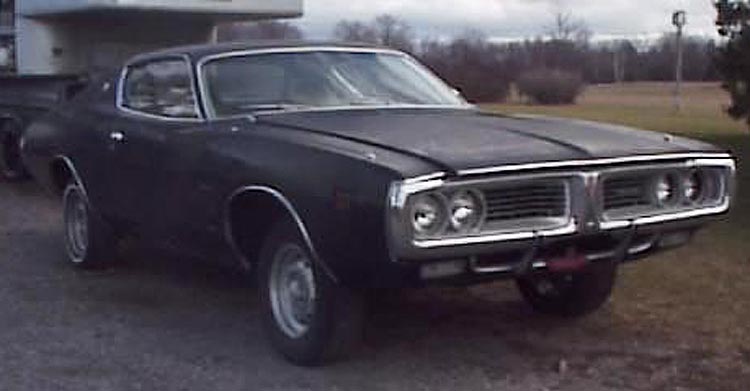 1971 DODGE CHARGER, SE EDITION, SER # WP29L1E132093, COMPLETE CAR
BUT ENGINE REMOVED, 34,000 ORIGINAL MILES, EXCELLENT BODY AND CHROME, OTHER PARTS AVAILABLE,
PRICE NEGOTIABLE.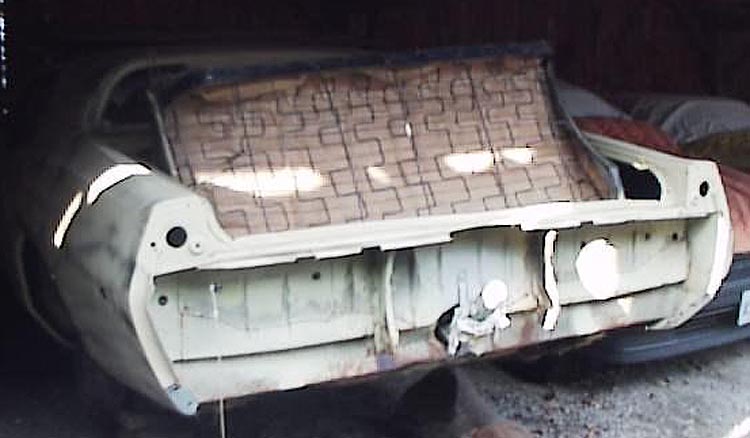 1972 DODGE CHARGER, THIS CAR IS IN PIECES BUT IS ALL THERE. REBUILT 440 CU. IN. ENGINE AVAILABLE, SPARE NOS FENDER, ABSOLUTELY NO RUST, THIS IS A MUST SEE CAR, PRICE NEGOTIABLE.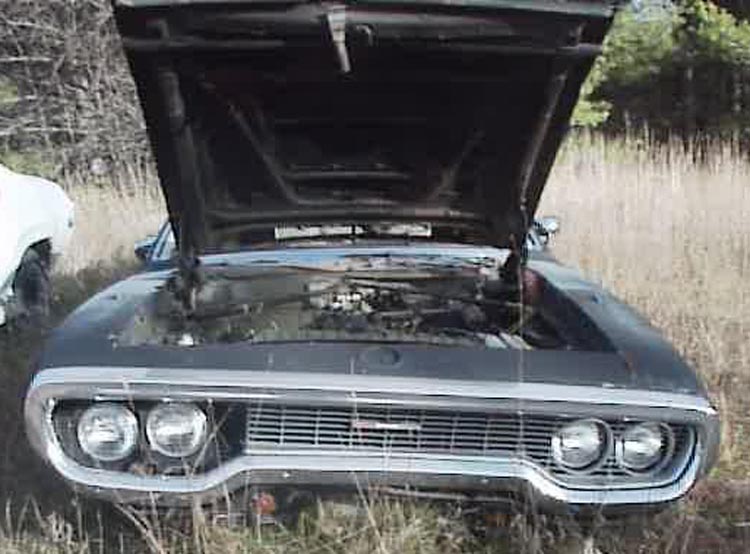 71 FULL SIZE DODGE WITH 440 CU. IN. ENGINE, GOOD SHEET METAL AND CHROME, GOOD FOR PARTS. PRICE NEGOTIABLE.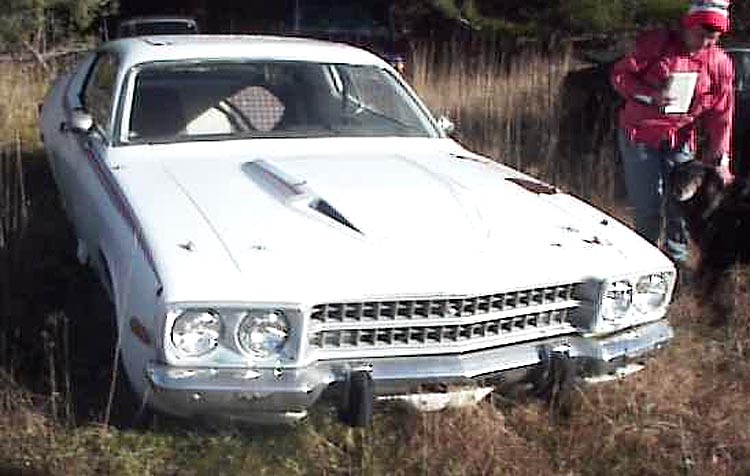 1972 PLYMOUTH ROADRUNNER, NO ENGINE, GOOD FOR PARTS OR RESTORE, SOME VERY GOOD SHEET METAL, BUCKET SEATS, GLASS, GRILLE , ETC. PRICE NEGOTIABLE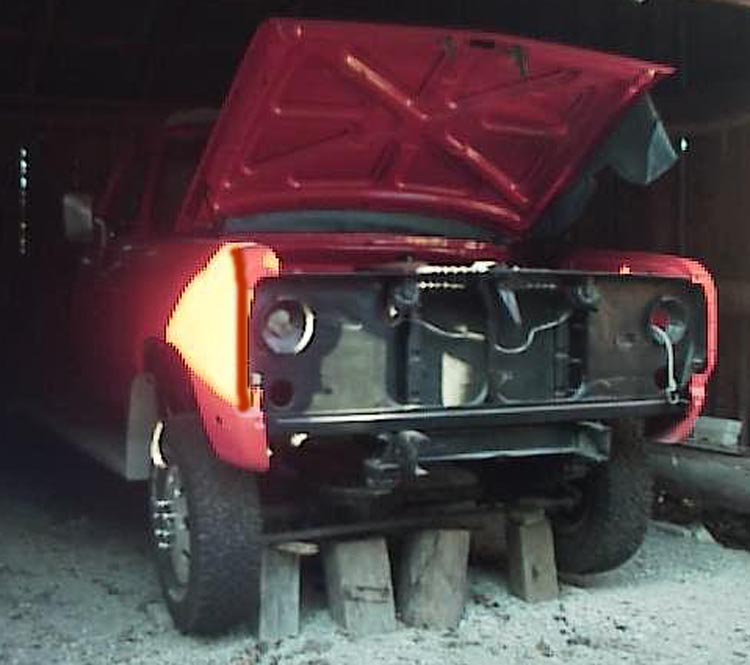 THIS IS A MID TO LATE 1970'S RUST FREE CAB AND FENDERS FROM ALABAMA THAT IS MOUNTED ON A 4X4 FRAME. THE BACK HAS A CHECKERPLATE STEEL UTILITY BOX MOUNTED WITH CUSTOM BUILT BOXES. THIS IS A CUSTOM THAT RONNIE STARTED AND HAS NOT HAD TIME TO FINISH. ALL PARTS ARE NEW INCLUDING A PROFESSIONALLY BUILT 383 CU. IN. HP ENGINE. ALL THE BEST PARTS HAVE GONE INTO THIS UNIQUE VEHICLE. UNFORTUNATELY THE PICTURE DOES NOT DO IT JUSTICE. PRICE IS $15,000.00 CDN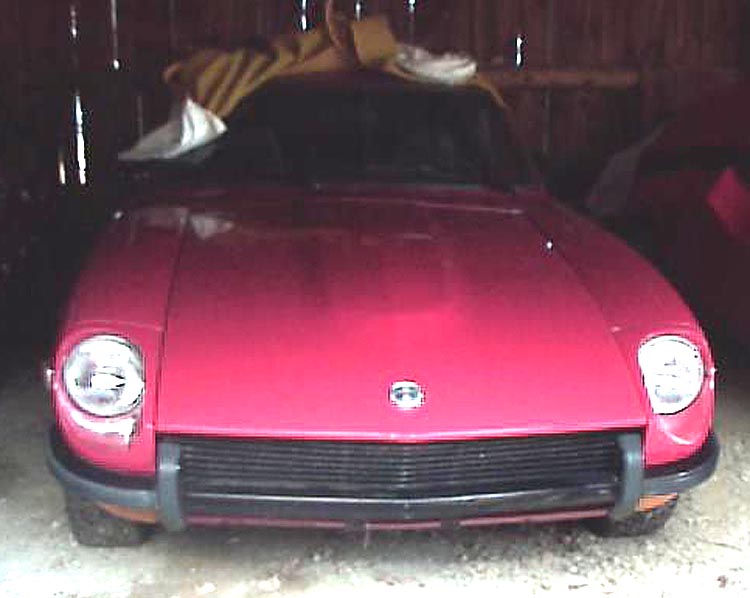 EARLY 70'S DATSUN 240Z FROM CALIFORNIA, ABSOLUTELY RUST FREE, PERFECT CONDITION INSIDE AND OUT, LOW MILAGE, AUTO, AIR, SERIAL # HLS3089572. EASILY CERTIFIABLE. BRIGHT RED OUTSIDE AND BLACK INTERIOR. $12,500.00 CDN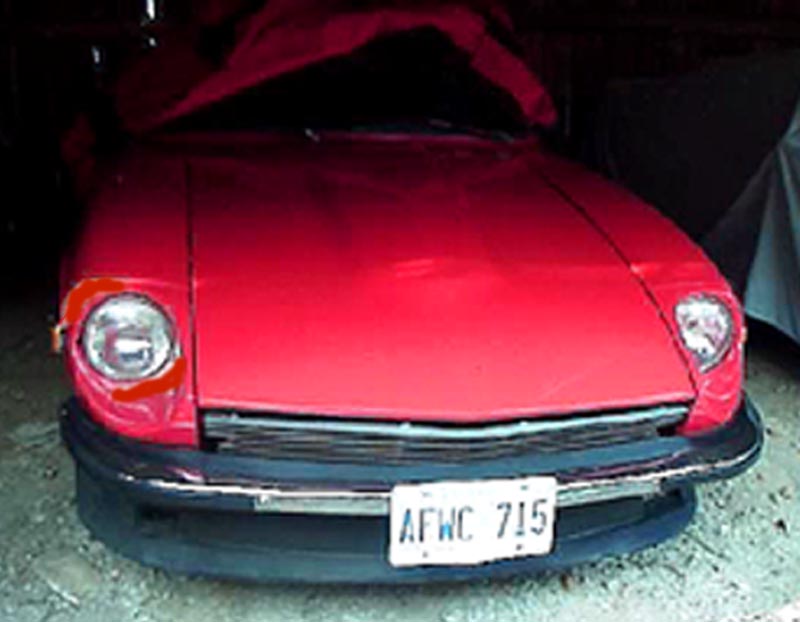 SAME CAR AS ABOVE BUT PROFESSIONALLY BUILT FOR RACING. EXCELLENT BODY AND MECHANICS. THIS CAR IS READY TO RACE. $15,000.00 CDN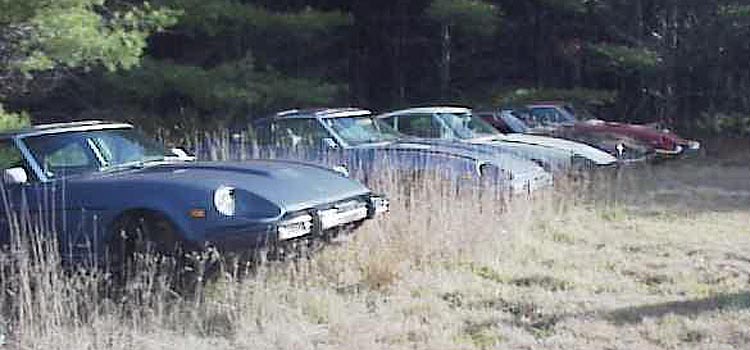 FIVE DATSUN 240Z CARS IN VARIOUS CONDITIONS, LOTS OF GOOD PARTS. CARS SOLD WHOLE OR IN PIECES. BODY PARTS, GLASS, ELECTRICAL AMD MECHANICAL. PRICES NEGOTIABLE.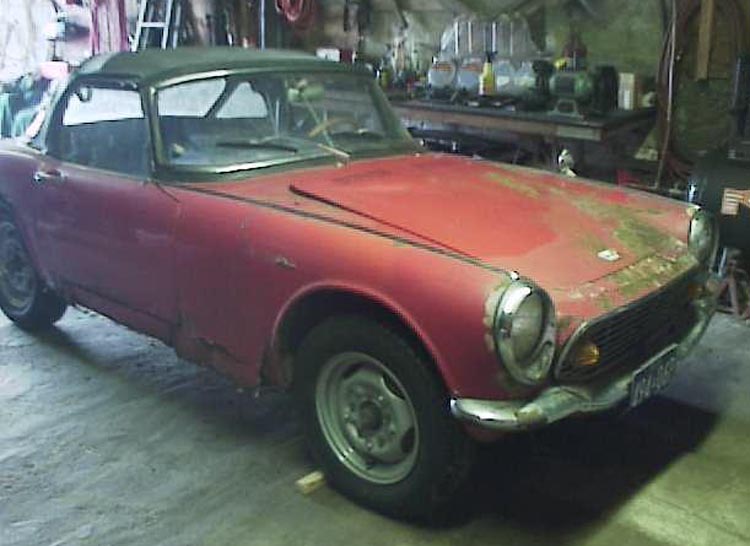 HONDA S600 ---2 SEATER CONVERTIBLE, COMPLETE CAR IN GOOD RESTORABLE CONDITION. VERY RARE CAR. SECOND PARTS CAR AVAILABLE. 27,591 ORIGINAL MILES. 600cc, twin overhead cam, four carb, four cylinder, aluminum Motor with Manual-4 Speed Transmission
Red with Black Interior and Black Top
Honda's first American imported sports car. This is rear wheel drive with a
drive shaft to the rear end and rare CHAIN DRIVE to each rear
wheel. Only 300+ of these little cars exist in the United
States. This one is possibly one of a dozen special dealer
imports. PRICE NEGOTIABLE WITH OWNER.

Some facts about the S600:

First Honda car offered in two trims
Engine capacity 606 cc
Horse power: 57 at 8500 rpm
Top speed: 90 mph
Redline: 9,500 RPM
Carburetors: 4
Convertible weight: 1576 pounds
First "mass marketed" Honda car
11,284 built between '64 and '66
MID 80'S TOYOTA SUPRA, EXCELLENT RUST FREE BODY WITH SUPER CLEAN INTERIOR, SER. # 1B7FF12G285A340E, LOW MILES, MECHANICALLY EXCELLENT, EASY TO CERTIFY, GOOD TIRES. THIS WOULD MAKE A BEAUTIFUL DRIVER. $8000.00 CDN APPROX.
1991 NISSAN 300ZX TWIN TURBO. LOW MILES. SER # 1N1CZ24S51Y000004. THIS IS A SUPERB 2 SEAT HIGH PERFORMANCE SPORTS CAR. THIS CAR IS READY TO ROCK AND ROLL. ALL IT NEEDS IS YOU. PRICED AT ONLY $20,000.00 CDN
All stock, the Z is equipped with:
- 3.0L (181 cid) 60 degree quad cam V6 in front, rear wheel drive
- 5 speed manual transmission with 3.69 axle ratio and 3.21 first gear
- Dual Overhead Camshafts (hollow), four valves per cylinder
- Variable intake cam timing
- Twin turbochargers (parallel, one for each bank, 9.5 psi stock), electronic wastegate control
- Twin air to air intercoolers (parallel)
- Dual intake, with twin throttle bodies and plenums
- Multicoil direct ignition (no distributor, seperate coil pack on each spark plug)
- Forged aluminum internal engine components capable of handling over 600 hp.
- Fully independent suspension, multilink front and rear
- Electronically adjustable suspension stiffness, sport/touring switch on center console
- Four wheel steering (HICAS), turns the rear wheels up to 3 degrees in hard cornering
- True dual exhaust all the way back, with dual cats and dual mufflers
- Wheels: Brushed Aluminum, 16x7.5 front, 16x8.5 rear
- Black Leather interior
- Electronic Climate Control
- Z32 2+0 (2 seat) hatchback body style
- 300 hp @ 6400 rpm, 283 lb ft @ 3600 rpm
- 0-60 in 5.0 seconds, 1/4 in 13.7 @ 102 mph, according to C/D 8/91
- .91 g of lateral grip on a 300 foot diameter skidpad
- Top speed: governed to 155 mph stock, capable of 170+ mph when the governor has been dropped at stage III
OTHER VEHICLES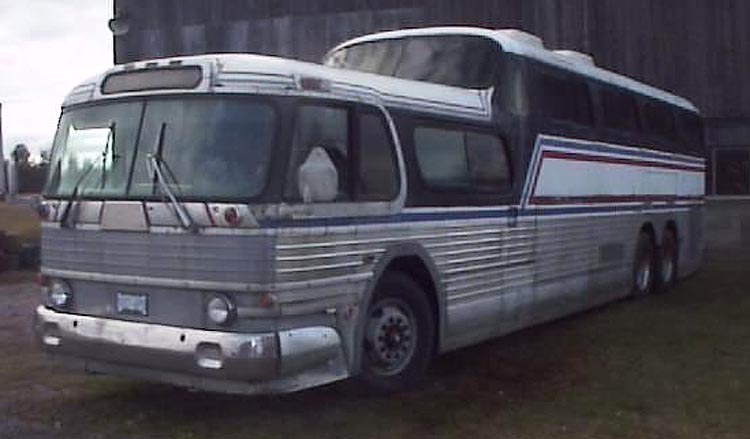 1955 GMC MOTOR COACH, TANDEM AXLE, MADE IN USA, MODEL PD4501. COACH NUMBER PD4501385. NEW DETROIT DIESEL 8V71 INSTALLED IN 1982 WITH VERY FEW MILES PUT ON SINCE. ALLISON TRANSMISSION MODEL HT754CRD, BODY IN VERY GOOD CONDITION, SLEEPS 7 PLUS, NEEDS TLC AND YOUR CUSTOM TREATMENT TO TURN IT INTO A BEAUTIFUL MOTOR HOME. THIS ONE HAS TO BE SEEN. PRICED AT $60,000.00 CDN.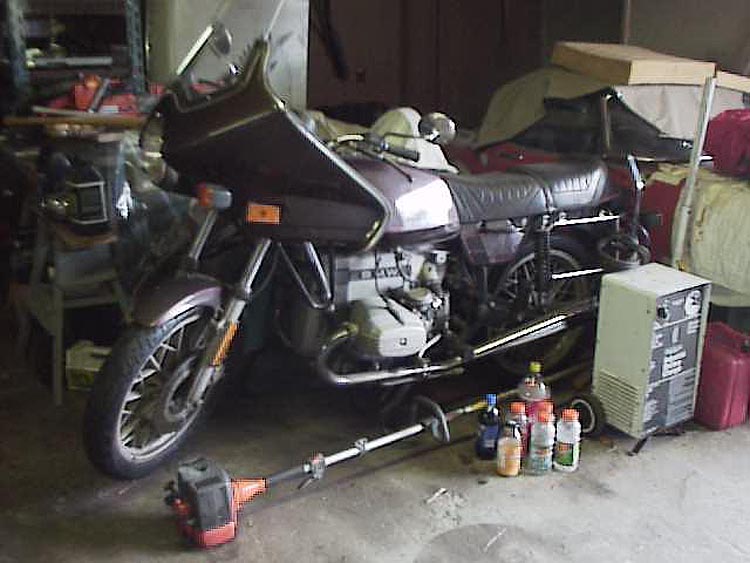 1976 BMW MOTORCYCLE, 750 CC, VERY GOOD CONDITION, LOW MILAGE, VERY GOOD CONDITION, NEEDS LITTLE TO PUT ON THE ROAD. PRICED AT $6000.00 CDN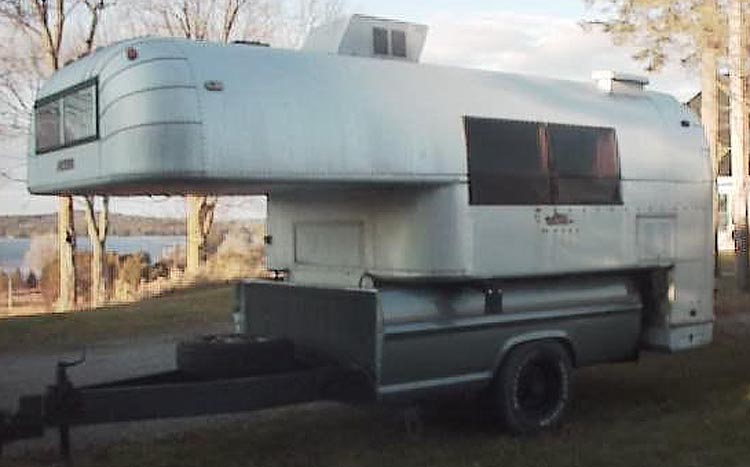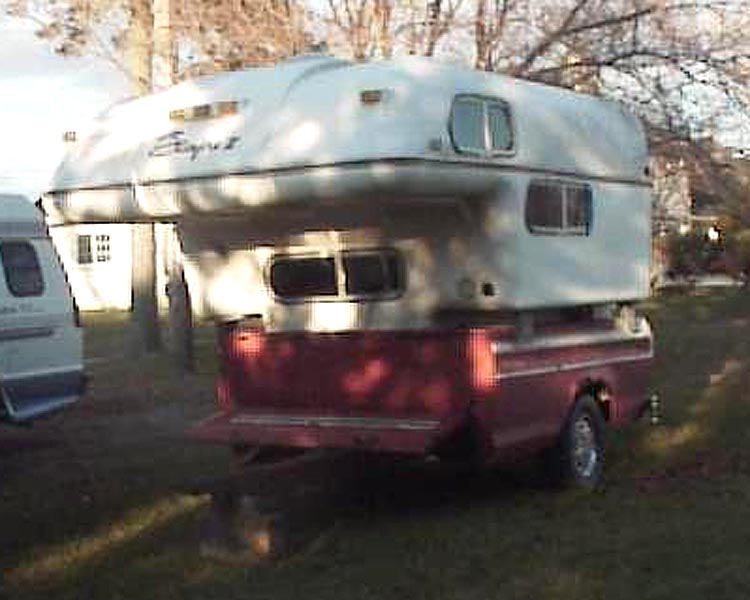 TWO PICKUP REAR CAMPER INSERTS. 1------AVION, 2-------STARFIRE 11, BOTH IN EXCELLENT CONDITION IN PICK-UP TRAILERS. PRICES NEGOTIABLE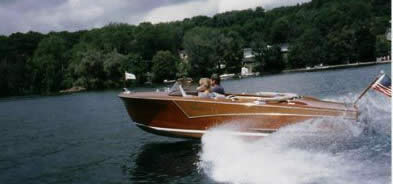 MID 50'S SHEPHERD MAHOGANY HULL RUNABOUT WITH FULL CHROME PACKAGE. MOTOR IS REBUILT CHRYSLER CROWN 251 CU. IN FLATHEAD 6 CYL. CHRYSLER STEERING WHEEL. BOAT IS IN GOOD SEAWORTHY CONDITION BUT NOT RESTORED. BEING STORED IN DRY BARN. NO WOOD ROT. NEEDS TLC AND A GOOD OWNER. ASKING $25,000.00 CDN OR B/O.
THIS PAGE IS UNDER CONSTRUCTION. PLEASE SEE IT AGAIN AS MORE WILL BE UPLOADED SHORTLY.
This page, and all contents, are Copyright © 1999 by DODGE CITY TRUCK PARTS.
LAST UPDATED JAN.23,2005